Enrollment
All applicants for any of MITE's programs have to go through the admission procedure, the details of which are clarified here.
First, check whether you are eligible to apply for MITE Program by scanning our Admission Conditions.

Familiarize yourself with the costs under Fees:
The tuition fee for the entire program (24 months) is US$ 2000 for Cambodians or US$ 4500 for foreigners. This fee should be paid by US$500 or 1,000 installment at the beginning of each semester or by US$1,000 or 2,000 installment at the start of each academic year.

Then, go over all the details of our Application Procedure.

The last step before becoming a student in MITE program is the Registration for fourth Intake.
Master of Science in Information Technology Engineering Schedule 2016
Date
Events
30th-September-2017
Application Deadline (Applying from now)
7th-October-2017
Written exam (English Grammar, Math and Computer in General)
To be determined
Announcement of the result and registration commencement
To be determined
Registration deadline
To be determined
Orientation and start first semester
| Document | Type | Download |
| --- | --- | --- |
| Khmer Application Form for New Intakes 2017 | PDF | Download |
| English Application Form for New Intakes 2017 | PDF | Download |
| Application Form Cover | PDF | Download |
Note:Each applicant must fill both English and Khmer application Form.
Contact Info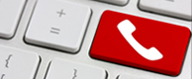 Program Director:
Mr. Phal Des

mite(at)rupp.edu.kh

Tel: (855) 92-855-092, 023-640-0200

Room #217B, Campus I
Student Life

Foreign students who are interested in studying in Cambodia should first approach their national government. read more...