Admission
Who should enroll?
Those who are now working in ICT related industry or government sector and a higher degree will help advance their careers.

Those who are now enjoying their careers in ICT and want to enhance and upgrade their knowledge of the field to a higher level of specialist.

Fresh graduates who are looking for a higher degree to advance their knowledge and to increase their career opportunities.
Program Requirements
To be admitted into our Master program, students must
hold a Bachelor Degree in Computer Science, Information Technology, Management Information Systems, Electrical and Electronic Engineering or its equivalent in the relevant fields approved by our academic board.

pass an English Test prepared by the Program, and

complete an application form, present a certified copy of their Bachelors Degree or equivalent, with a copy of the transcript, three recent 4 x 6 photographs, and present a valid ID card or copy of family book.
Flow Chart of Admission Procedure
Program Information
Class: Morning, Afternoon, Evening, or Weekend
Language of Instruction: English/Khmer
Duration: 4 semesters
Location: RUPP main campus
Contact Info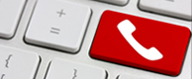 Program Director:
Mr. Phal Des

mite(at)rupp.edu.kh

Tel: (855) 92-855-092, 023-640-0200

Room #217B, Campus I
Student Life

Foreign students who are interested in studying in Cambodia should first approach their national government. read more...