curriculum
Curriculum for the program has been carefully co-designed and well- structured by conforming to the international academic standard for graduate studies in ICT. To be awarded the degree, students must be enrolled in our four semester studies and complete our required courses and write a thesis under a close guidance from assigned faculty members.
Semester 1
Subject
Course Code
Credit
Advanced Network Computing
MITE511
3
Software Engineering
MITE512
3
UID
MITE513
3
Research methodologies
MITE514
3
Scientific Experience
MITE515
3
Semester 2
Subject
Course Code
Credit
Database Design and Application
MITE521
3
Computer Graphics
MITE522
3
Network Security
MITE523
3
Image Processing
MITE524
3
Advanced Java Programming
MITE525
3
Semester 3
Subject
Course Code
Credit
Mobile Application
MITE631
3
Machine Learning & Natural Language Processing
MITE632
3
Satellite & Terrestrial Communication System
MITE633
3
Artificial Intelligence
MITE634
3
Semester 4
Subject
Course Code
Credit
Multimedia
MITE641
3
General ICT4D
MITE642
3
Final Project 1
MITE643
3
Final Project 2
MITE644
3
Master's Thesis
MITE-MT
12
Contact Info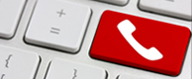 Program Director:
Mr. Phal Des

mite(at)rupp.edu.kh

Tel: (855) 92-855-092, 023-640-0200

Room #217B, Campus I
Student Life

Foreign students who are interested in studying in Cambodia should first approach their national government. read more...