Program Features
What special about our master program is that we are highly committed to building and upgrading the technical knowledge of students with our carefully-structured courses at our first year. This will create a solid foundation for their second year's focuses. We allow students to choose their preference of research and studies by shaping their knowledge to a particular area of technologies in the second year. Therefore, we provide three special study areas from which they can select.
Alliance among the three areas of research focus
Software Development Area
This area aims at providing education and research into the development of computer software for variety of purposes. Students selecting this area will put their concentration largely on how to develop and manage software projects. We also intend to offer research projects in software development with the guidance from experienced instructors.
Network Engineering Area
This area will prepare students to be a professional network administrator or engineer in either wired or wireless communications. Wireless LAN, WiMAX, cellular networks and satellite communications will be introduced in this area. Students will be given experiments in laboratories with appropriate equipment for different proposed projects for them to understand the actual operations.
Multimedia Science Area
Moreover, this area offers opportunities for students to learn and explore research and development into computer media, 3D modeling, computer graphics, multimedia presentation, and image processing and media design.
Contact Info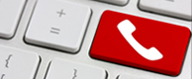 Program Director:
Mr. Phal Des

mite(at)rupp.edu.kh

Tel: (855) 92-855-092, 023-640-0200

Room #217B, Campus I
Scholarship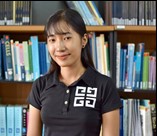 For students who are looking for a scholarship, RUPP provides a number of sources of scholarships. read more...