Vision
Master of IT Engineering (MITE) upgrades skills and knowledge of students in information and telecommunication technologies to a specialist level for a variety of ICT careers ranging from programmers/software developers, IT consultants, project managers in IT, network specialists to wireless and mobile engineers by allowing students to absorb sound knowledge of the latest development and research trends in ICT around the world. We also prepare students to understand how research efforts in ICT are conducted by introducing students to international research projects around the world and allowing them to be able to develop their own research projects to catch up with the international academic standards.
Career Prospects
The graduates of our master program are expected to have acquired industrial-scale knowledge such as software engineering, database design and development, networking, telecommunications, and so on. After being awarded this degree, our graduates are expected to be employed as:
Programmers/Software developers
Database administrators/programmers
System analysts
IT consultants
Researchers or system developers
Network administrators or specialists
Wireless and mobile specialists
IT lecturers, trainers or educators
Sales and Marketing managers in IT or electronic companies
Contact Info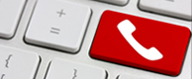 Program Director:
Mr. Phal Des

mite(at)rupp.edu.kh

Tel: (855) 92-855-092, 023-640-0200

Room #217B, Campus I
Scholarship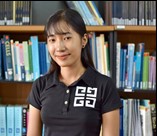 For students who are looking for a scholarship, RUPP provides a number of sources of scholarships. read more...